Music
Grimskunk, Vulgaires Machins
On May 1, Quebec Scene organizers regretfully announced the cancellation of the rock mega-concert originally scheduled for May 5 at the Robert Guertin Centre in Gatineau, featuring Grimskunk, Vulgaires Machins, Arseniq33 and Le volume était au maximum. However, Quebec Scene is happy to announce that you'll have a chance to see and hear Grimskunk and Vulgaires Machins this Saturday.
Quebec Scene apologizes for any inconvenience to ticket holders. For a full refund, please return your ticket(s) to the Robert Guertin Centre or call 819 773 7360 (credit card purchases only). The Centre's business hours are 12:00 to 17:00, Monday through Friday; on Saturday, May 5 only, hours will be 12:00 to 22:00.
Please note that complimentary tickets and media tickets are not refundable or exchangeable.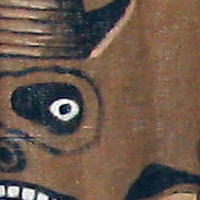 GrimSkunk
For about a dozen years now, Grimskunk has been sweeping across North America and Europe like a hurricane, leaving a trail of punk rock, progressive and world music in its wake. Never swerving from its solid musical integrity and image, Grimskunk has become one of the most popular and influential rock groups on the contemporary scene.
Backed by its own label, Indica Records, Grimskunk continues to expand its international network, exploring and incorporating music from every corner of the globe and constantly adding new fans to the ranks of its faithful followers.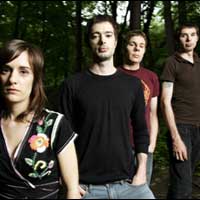 Vulgaires Machins
This young quartet—Guillaume Beauregard (vocals and guitar, lead singer/songwriter), Marie-Ève Roy (vocals and guitar), Maxime Beauregard (bass) and Patrick Landry (drums)—started out in Granby, Quebec in 1995 and moved to the bright lights of Montreal in 2000.
Their energy hasn't waned a bit over the years: they're still pounding out punk rock with a West Coast flavour heightened by tight melodies and arrangements. Their uncompromising original songs (in French) tackle social and political issues, offering a lucid, sarcastic view of our world.
With five albums, a European tour and an indie label (Indica Records) behind them, Vulgaires Machins continue to evolve and explore, honing their sound from one gig to the next. And they'll keep going "as long as there's fun and passion to be found" (Guillaume Beauregard, Radio-Canada Espace Musique).
Tickets and Special Offers
Price: $15
Tickets:
NAC Box Office
Ticketmaster: 613.755.1111
Online: www.quebecscene.ca

At the door (1 hour before showtime)