Storytelling and Literature
The View from Here, Reading and Round-Table Discussion ~ Jean Barbe, Nicolas Dickner, Jocelyne Saucier and Mélanie Vincelette
Starting with the question "Where do you see yourself today as a writer?", Jean Fugère asks a panel of Quebec authors to describe their vision of writing, their work, and Quebec literature. The central question is "What place do you see yourself occupying in Quebec literature today?"
Presented in French.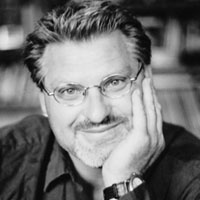 Jean Barbe
Quebec arts writer and journalist Jean Barbe was born in Montreal in 1962. In the early 1990s he published a novel, Les Soupers de fête, and a collection of articles, Chroniques de l'air du temps (both published by Éditions du Boréal). Leméac released his biographical essay Autour de Dédé Fortin in 2001, followed by two novels, Comment devenir un monstre (2004) and Comment devenir un ange (2005, the latter copublished with Actes Sud). In September 2005 he was appointed Director of Publishing at Leméac.
Jocelyne Saucier
Jocelyne Saucier studied political science at Université Laval and worked as a journalist in Abitibi before publishing her first novel in 1996, La vie comme une image, which was nominated for the Governor General's Literary Award. Her second novel, Les héritiers de la mine, was shortlisted for the 2001 Prix France-Québec Philippe-Roussillon. Her latest novel, Jeanne sur les routes, appeared in 2006. Jocelyne Saucier is a member of the Union des écrivaines et des écrivains québécois.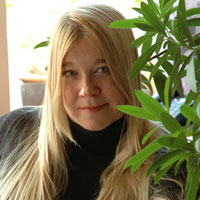 Mélanie Vincelette
Mélanie Vincelette was born in Montreal in 1975. Her first novel, Crimes horticoles (published in Canada by Leméac and in France by Robert Laffont), won the 2007 Prix Anne-Hébert. Her previous works include the short story collections Petites géographies orientales and Qui a tué Magellan?, which won the 2005 Prix Adrienne-Choquette. She won the 2003 Prix du jeune écrivain francophone for her short story Chinook, and first prize in the short story category of the 2006 Prix littéraires Radio-Canada for Guardalavaca. Mélanie owns and manages Marchand de feuilles, a Montreal-based publishing house she founded five years ago whose catalogue now includes over 40 titles. She is also editor-in-chief of the literary magazine Zinc.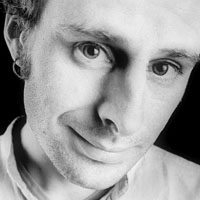 Nicolas Dickner
Nicolas Dickner was born in Rivière-du-Loup in 1972 at the height of the snowstorm of the century. An introspective child who preferred poring over encyclopedias in the basement to running around in the sun, he was regarded by his peers as a bit of a weird kid. He studied fine arts and literature, then traveled to Guatemala, Spain, New Brunswick, and the Dominican Republic. He lived in Peru and in Germany before settling in Montreal, his current home base. In 2005, his novel Nikolski (Éditions Alto) won the Prix Anne Hébert, the Prix des collégiens and the Prix des libraires.
Tickets and Special Offers
Price: $15
Tickets: NAC Box Office
Ticketmaster: 613.755.1111
Online: www.quebecscene.ca

At the door (1 hour before showtime)
Quebec Scene Discovery Package
Buy any three shows from this list and your fourth one is free.*
* The free selection must be of equal or lesser value than the lowest priced show.
Get 4 shows for as little as $30!