Storytelling and Literature
Words from Here, Perspectives from Elsewhere, Reading and Round-Table Discussion
Presented in collaboration with the AAAO (Association des auteurs et auteures de l'Outaouais)
Starting with the question "Where do you see yourself today as a writer?", Jean Fugère asks several foreign-born Quebec authors to describe their vision of writing, their work, and Quebec literature. The central question is "What place do you see yourself occupying in Quebec literature today?" It's a literary exploration of Quebec by authors who have adopted the province as a place of inspiration and creativity.
Presented in French.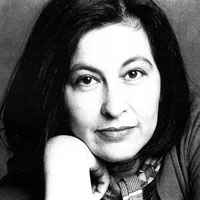 Abla Farhoud
Abla Farhoud was born in Lebanon and immigrated to Canada in the early 1950s. She launched her acting career when she was 17, appearing regularly on Radio-Canada television. She returned to her native country in 1965, moved to Paris in 1969 and studied theatre at the Université de Vincennes, and returned to Quebec in 1973. She wrote her first play, Les filles du 5-10-15¢, while studying for her master's degree in theatre at the Université du Québec à Montréal. Les filles du 5-10-15¢ was presented at the Festival des francophonies de Limoges (France) in 1992, opened the new performance space of the Théâtre International de Langue Française (Paris) on January 27, 1993, and was remounted off-Avignon in July 1993. La possession du prince, premiered at a staged reading at the Festival international des francophonies en Limousin in October 1993, won the Prix de Théâtre et Liberté de la SACD (France). Also in 1993, Abla Farhoud won the Prix Arletty de l'Universalité de la langue française. Her play Quand le vautour danse was premiered at the Théâtre d'Aujourd'hui (Montreal) in September 1997. The following year she published her first novel, Le bonheur a la queue glissante (published by Éditions de l'Hexagone, translated into Italien as La felicità scivola tra le dita /Éditions Sinnos). Her second novel, Le fou d'Omar, was published in 2005 by VLB Éditeur.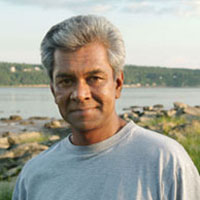 Neil Bissoondath
Tobago-born author Neil Bissoondath came to prominence early in his career with the publication of Digging Up the Mountains, a book of short stories, and the novel A Casual Brutality, shortlisted for the 1988 Man Booker Prize and the Books in Canada First Novel Award. He has since won many awards for his fiction and non-fiction—including the Hugh MacLennan Prize for Fiction for Doing the Heart Good (2002) and The Unyielding Clamour of the Night (2005)—and been a finalist for the Governor-General's Literary Award and the Guardian Fiction Prize. Neil Bissoondath lives with his wife and daughter in Quebec City, where he teaches creative writing at Université Laval.
Tickets and Special Offers
Price: $15
Tickets: NAC Box Office
Ticketmaster: 613.755.1111
Online: www.quebecscene.ca

At the door (1 hour before showtime)
Quebec Scene Discovery Package
Buy any three shows from this list and your fourth one is free.*
* The free selection must be of equal or lesser value than the lowest priced show.
Get 4 shows for as little as $30!