Storytelling and Literature
A Literary Voyage in the Company of Quebec Writers - Hosted by Noah Richler

Presented in collaboration with the Ottawa International Writers Festival
Four of Quebec's best-known English-language writers will give public readings of their work. The reading will be followed by a discussion hosted by Noah Richler. Presented in English.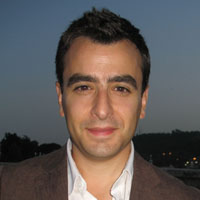 Carmine Starnino
Poet, essayist, critic, editor of Signal Editions (an imprint of Véhicule Press), and associate editor at Maisonneuve magazine. His first poetry collection, The New World, was nominated for the 1997 QSPELL A.M. Klein Prize for Poetry and the 1997 Gerald Lampert Memorial Award. His second collection, Credo, won the 2001 Canadian Authors Association Prize for Poetry and the 2001 David McKeen Award for Poetry. Starnino lives in Montreal. In 2004, he won the A.M. Klein Prize for Poetry for his collection With English Subtitles. His latest book, A Lover's Quarrel, on criticism of Canadian poetry was published in 2005.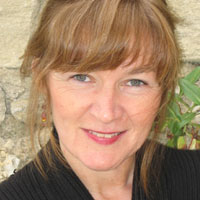 Marianne Ackerman
Novelist, playwright, screenwriter and journalist. She has written a dozen plays and her novels include the best-selling Jump, and Matters of Hart, published in 2005. As a journalist she was the theatre critic for the Gazette and has also written for The Globe and Mail, Saturday Night Magazine, Maclean's, CBC and the Winnipeg Free Press, among others.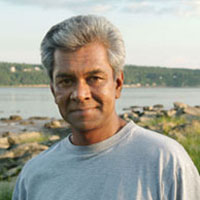 Neil Bissoondath
Tobago-born author Neil Bissoondath came to prominence early in his career with the publication of Digging Up the Mountains, a book of short stories, and the novel A Casual Brutality, shortlisted for the 1988 Man Booker Prize and the Books in Canada First Novel Award. He has since won many awards for his fiction and non-fiction—including the Hugh MacLennan Prize for Fiction for Doing the Heart Good (2002) and The Unyielding Clamour of the Night (2005)—and been a finalist for the Governor-General's Literary Award and the Guardian Fiction Prize. Neil Bissoondath lives with his wife and daughter in Quebec City, where he teaches creative writing at Université Laval.
Noah Richler
Noah Richler is an author, journalist and radio producer. He made documentaries and features for BBC Radio for fourteen years, winning awards including a coveted Sony, before returning to Canada in 1998. He was the Books Editor and then Literary Columnist for the National Post, and has contributed to numerous publications in the United Kingdom, including the Guardian, Punch, the Daily Telegraph, and in Canada, The Walrus, Maisonneuve and Saturday Night. He was the host of the CBC's weekly radio review, Richler on Radio. A Literary Atlas of Canada was published by McClelland & Stewart in 2006. He grew up in Montreal and now lives in Toronto.
"This Is My Country is genuine and sophisticated, funny, poignant and wise…The book is quite simply wonderful, exquisitely structured and fabulously written." Globe and Mail
"The most compelling analysis of Canadian stories since Margaret Atwood's book Survival." Ottawa Citizen
Tickets and Special Offers
Price: Adults $15; Students and seniors $12; Festival Members $8
Tickets: NAC Box Office
Ticketmaster: 613.755.1111
Online: www.quebecscene.ca

At the door (1 hour before showtime)
Quebec Scene Discovery Package
Buy any three shows from this list and your fourth one is free.*
* The free selection must be of equal or lesser value than the lowest priced show.
Get 4 shows for as little as $30!