Music
Bruno Pelletier and Le Groszorchestre

Presented by Maison de la culture de Gatineau
A singer who has fun. Musicians who let it all hang out. Bruno Pelletier – three-time winner of the Félix award for Male Artist of the Year, cocreator and star of the musical Dracula – Entre l'amour et la mort – invites you to an evening of pure enjoyment. Backed by a "three-piece big band," he delivers inspired, refreshing interpretations of great jazz standards and songs from the English and French repertoires, as well as unique renderings of his own compositions.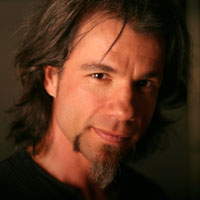 Bruno Pelletier et le Groszorchestre
Bruno Pelletier
In a career spanning two decades, multitalented stage artist Bruno Pelletier has built a dazzling reputation as a solo performer and for his triumphant appearances in such mega-musicals as La Légende de Jimmy and Starmania (Plamondon-Berger) and Notre-Dame de Paris (Plamondon-Cocciante). His latest challenge: artistic director and lead performer of the musical Dracula – Entre l'amour et la mort, a modern retelling of the Dracula story that could prove to be one of the highlights of his career.
GrosZorchestre
A singer having fun, musicians letting it all hang out!
Inspired by the sheer joy of performing and the simple rush of singing the tunes running through his head from day to day…
Simple, approachable, unpretentious, backed by his Big Band of… three musicians! Julie Lamontagne directs from the piano, with Richard Irwin on drums and Dave Watts on bass. Join them for an evening of jazz standards, songs in English and French, and—naturally—a few numbers from Bruno's repertoire of favourites.

Tickets and Special Offers
Price: $35
Tickets:
Odyssée Hall Box Office
819.243.2525