Music
Christine Jensen Quintet, Jean-François Groulx Trio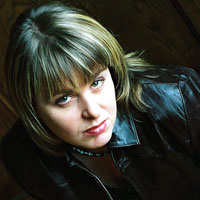 Christine Jensen
Saxophonist and composer Christine Jensen is considered "one of the most important Canadian composers of her generation," according to Globe and Mail jazz critic Mark Miller, and has emerged as a creative alto and soprano saxophonist on both the Canadian and international jazz scene. "Jensen writes in three dimensions, with a quiet kind of authority that makes the many elements cohere. Wayne Shorter, Maria Schneider and Kenny Wheeler come to mind." – Greg Buium, Downbeat Magazine
Over the past three years, Christine Jensen has built a strong musical rapport with a core ensemble of musicians: pianist Dave Restivo, bassist Fraser Hollins, and drummer Greg Ritchie, with the frequent addition of guitarist Ken Bibace. The unique combination of these musicians' shared musical influences has allowed them to continually evolve and develop Christine's original repertoire, with the recording of Look Left documenting their collaborative explorations of her themes.
Christine is famous for writing specifically for the musicians she plays and records with. Her ability to create intimate dialogues amongst the players within the context of her compositions makes her work a pleasure for musicians to play. In the lead-up to this recording, she collaborated with such special guests as Geoffrey Keezer, Brad Turner, Karl Jannuska, François Théberge, Gary Versace, Donny McCaslin, Steve Amirault, and Franck Amsallem, along with her long-term musical companions, sister Ingrid Jensen and partner Joel Miller. "Each song is complex and crafted to bring out the best in the players. She gives them enough room to map their own within the framework, which they do with an intuition that is lyrical and full-bodied." –All About Jazz
Born in Sechelt, British Columbia, and raised within Nanaimo's stellar music community, Christine Jensen graduated from McGill University's jazz performance program in 1994. Since then she has traveled extensively, performing and composing her works in a diverse array of musical settings, from small to large ensembles. Recent engagements include guest appearances in Chile, Argentina, Mexico, Sweden, Denmark, and Turkey. "Christine Jensen has built a reputation as an original voice on the international jazz scene. It hasn't taken [her] long to emerge as one of Canada's most compelling composers on the Canadian scene today." – The Globe and Mail
On Jensen's quartet: "It was hard to say which was stronger; the close-knit communication of the players, or the imaginative original tunes from Jensen that inspired them. Either way, Jensen is a leader to watch."-The Edmonton Sun
Look Left is Jensen's third album as a leader on Effendi Records. She released Collage in 2000 and A Shorter Distance in 2002.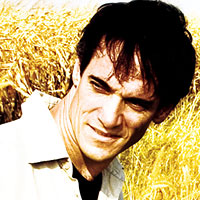 Jean-François Groulx Trio
Jean-François Groulx is undeniably one of the most talented artists on the Quebec music scene today. A multi-instrumentalist who displays dazzling skill on piano, guitar and percussion, he writes and arranges works for the Jean-François Groulx Trio and for professional singers, theatre and film. He has performed with numerous world music ensembles and accompanied some of the brightest stars in the pop galaxy, and is a favourite among Quebec jazz lovers.
Given the impressive skill, dexterity and experience he brings to his live performances, It's hard to believe that Jean-François got a late musical start: he was almost 20 when he began teaching himself piano, then guitar and drums. His main influences were folk, jazz and progressive rock.
He's a veritable medley of diverse musical influences, from Latin to African to pop, all of which can be heard on his fourth and fifth albums, Destinations 1 and Destinations 2 (released in 2002 and 2003 respectively). For the past few years he's been performing in his own trio with fellow musicians Frédéric Alarie, Norman Lachapelle, André Martin, Pierre Tanguay and/or Jim Hillman.
Whether composing or performing, Jean-François likes to mix up different kinds of music and is never afraid to try something new. In 1992 he became Louise Forestier's official pianist and vocalist, and that's when the public and the media discovered him. He's a musical chameleon, with an unconventional career path and an eclectic sound that's impossible to pin down. Besides appearing with leading pop artists, he's played with numerous world music ensembles including Québa, Intakto, Paolo Ramos and Eval Manigat.
In February 2006 he released his first solo album, the intimate Passage, on which he plays piano, guitar, bass, drums and percussion. He's truly unstoppable!
Tickets and Special Offers
Price: $20
Tickets:
NAC Box Office
Ticketmaster: 613.755.1111
Online: www.quebecscene.ca

At the door (1 hour before showtime)
Quebec Scene Discovery Package
Buy any three shows from this list and your fourth one is free.*
* The free selection must be of equal or lesser value than the lowest priced show.
Get 4 shows for as little as $30!