Music
Lorraine Desmarais Trio, Karen Young Trio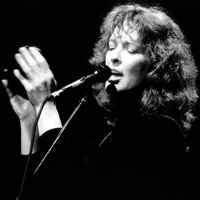 Karen Young Trio
More than just a fabulous voice: a passionate and prolific artist who, in a career spanning nearly four decades, has never wavered in her musical integrity. With sensitivity, compassion and humanity, Karen Young sings—for peace, for positive change in the world—and thousands listen. Her performances, her improvisations, her music go straight to the heart and stay there. In 2003 Karen was named a member of the Montreal-based organization Les Artistes pour la Paix (Artists for Peace); that same year she received the RIDEAU Career Tribute award.
Acknowledged as one of Canada's great jazz singers, she covers all musical genres with incredible vocal range, masterful control and razor-sharp precision. She works in both English and French with artists from across Quebec and Canada; in any given year, she and the ensembles she directs give some 30 performances. Karen Young has released seven albums on Ursh, the label she founded in 1992, including the magnificent Canticum Canticorum (over 10,000 copies distributed in Quebec alone).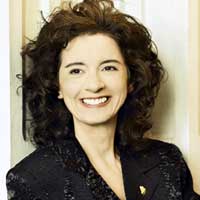 Lorraine Desmarais Trio
Jazz pianist and composer Lorraine Desmarais is acclaimed in her native Quebec and internationally. Her originality, bold approach, sweeping improvisations and impeccable technique have made her a favourite at jazz and pop venues and festivals around the world, and Oliver Jones has called her "one of the outstanding jazz pianists of our day."
Lorraine was born into a musical family in Montreal on August 15, 1956. As a child, she used to sit at the piano and pick out songs she'd heard on the radio; as a teenager, she took piano lessons and worked as an accompanist for various artists. She furthered her studies at McGill University under Armas Maiste (1978–79) and in New York under Kenny Barron (1983–84), who helped her develop her talent for continuous improvisation.
After winning first prize in the Yamaha Jazz Competition at the 1984 Montreal International Jazz Festival, Lorraine recorded her debut album, Trio Lorraine Desmarais, which won the Félix award for Best Jazz Recording, 1985.
Between 1985 and 1991 she placed first at the 1986 Great American Jazz Piano Competition (1986) and performed in Zurich, Djakarta, Singapore, Manila, Cannes, Moscow and Washington.
At the 1991 Montreal International Jazz Festival she performed with a jazz fusion ensemble that also included her old friend Michel Donato on bass, guitarist Michel Cusson and drummer Paul Brochu (both of UZEB), and saxophonist Jean-Pierre Zanella.
Lorraine Desmarais has recorded over 30 jazz works, some with a Latin flavour (Samba, Samba para la corrida) and some with a more classical feel (Andante). She also composes original themes for the National Film Board and Radio-Canada radio.
Her artistic output also includes film music: she composed the score for Onzième Spéciale, directed by Micheline Lanctôt, and for two NFB productions, Les pouvoirs de l'âge and And the day will come.
Lorraine Desmarais holds a Master's degree in classical piano and currently teaches jazz piano at Montreal's Cégep Saint-Laurent.
Source: Espace Musique, www.radio-canada.ca/radio2/artistes/310.shtml (transl.)

Tickets and Special Offers
Price: $20
Tickets:
NAC Box Office
Ticketmaster: 613.755.1111
Online: www.quebecscene.ca

At the door (1 hour before showtime)
Quebec Scene Discovery Package
Buy any three shows from this list and your fourth one is free.*
* The free selection must be of equal or lesser value than the lowest priced show.
Get 4 shows for as little as $30!