Music
Paul Deslauriers Band with special guest Dawn Tyler Watson
Formerly with Black Cat Bone, Paul Deslauriers is back on the scene after a few years' hiatus. Judging by the CD he released last year, Ripping Into Red, it was worth the wait! Montreal jazz and blues diva Dawn Tyler Watson joins him for an evening of electro-acoustic blues, a seamless blend of voice and guitar in an intimate, bewitching performance.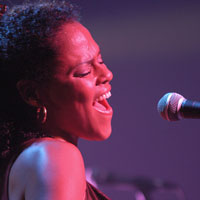 Dawn Tyler Watson
Montreal's Jazz & Blues diva, Dawn Tyler Watson is a dynamic Canadian blues artist who has spent the last several years touring the festival circuits in Canada, Europe and the U.S. She's a three-time consecutive winner of the Quebec Lys Blues, for Best Female Artist (2003-2005); a Trophée Blues winner for Best International Female Artist 2004 (France); a recipient of the 2002 International Screamin' Jay Hawkins Award for live performance (France); and this year's winner of the prestigious Canadian Maple Blues Award for Female Vocalist of the Year, along with numerous nominations through the years; two-time Entertainer of the Year and seven-time Female Vocalist.
Born in Manchester, England, and raised in Southwestern Ontario, Dawn started singing in church at the age of five. By the age of ten she had picked up the violin, and by thirteen, the guitar. She began her professional career while studying jazz and theatre at Concordia University, and adopted Montreal as her new home when she graduated in 1994.
Though she has been dubbed Montreal's "Queen of the Blues", Dawn is equally adept in Jazz, and has become one of the city's finest sirens. In addition to writing and touring, she recently rebooted her acting career, earning herself the lead role of opposite famed Quebec heartthrob Roy Dupuis in the feature film Jack Paradise - Les Nuits De Montréal.
Dawn has shared the stage with such great blues artists as Alberta Adams, Jeff Healy, Colin James, Corey Harris, Kelly Joe Phelps, Sue Foley, Susan Tedeschi, Bob Walsh, Sonny Landreth, Penny Lang, Harry Manx, Steve Hill, Lonnie Brooks, Ray Bonneville and The Downchild Blues Band. For several years, she has been a favourite performer at the Montreal International Jazz Festival, performing to crowds of over 10,000.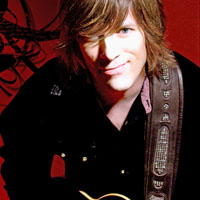 Paul Deslauriers Band
Paul first gained acclaim in the 1990s as a founding member of Black Cat Bone, deemed by many critics at the time to be "one of Canada's hottest blues-rock bands". Over the years, he has also been called upon to share his guitar and vocal talents on tour with likes of Amanda Marshall, France D'amour, Garou and Nicola Ciccone, to name only a few!
With nearly two decades of experience in the music industry (Paul's music career began in his early teens!) 5 albums under his belt and a list of fans that extends into Europe and the U.S.A., Paul Deslauriers is a man who has mastered his art and has embarked on his newest adventure yet, showing his rock colors and his true blues roots. He is part of Canada's guitar elite and considered one of the Quebec's overall best. Twice nominated for Quebec's 2006 Lys Blues Awards in the Concert of the Year and Best Artistic Performance, he brought home the award for Best Musical Performance in 2005.
His voice is intense and his guitar playing is moving. His songs leave you wanting more.

Tickets and Special Offers
Price: $15
Tickets:
NAC Box Office
Ticketmaster: 613.755.1111
Online: www.quebecscene.ca
At the door (1 hour before showtime)
Quebec Scene Discovery Package
Buy any three shows from this list and your fourth one is free.*
* The free selection must be of equal or lesser value than the lowest priced show.
Get 4 shows for as little as $30!