Music
I Musici de Montréal Chamber Orchestra
A true gem on Quebec's classical music scene, I Musici attracts an ever-increasing audience, touring the world and performing over 100 concerts every year. Under the baton of its founding director, cellist Yuli Turovsky, this talented 15-member string ensemble gets rave reviews at every stop. Its repertoire ranges from baroque to contemporary, and recently the group has been exploring the musical traditions of Eastern Europe.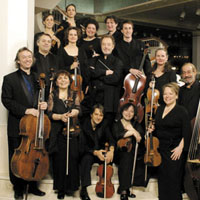 I Musici de Montréal Chamber Orchestra
Founded by cellist and conductor Yuli Turovsky, I Musici de Montréal is a chamber orchestra of 15 musicians that performs a vast repertoire extending from the baroque to the contemporary. The orchestra presents a busy schedule of over 100 concerts per season throughout the world, including three prestigious series in Montreal. This extraordinary amount of activity places I Musici de Montréal among the most important touring orchestras in Canada.
Since its beginnings, I Musici de Montréal has released more than 40 CDs for the Chandos and Analekta Record Labels that are distributed in more than 50 countries around the world. These recordings have won the orchestra and Maestro Turovsky many awards, including a Diapason d'Or for their 1988 recording of Shostakovitch's 14th Symphony and a 1992 Penguin Guide Rosette for their Concerti grossi, opus 6 by Handel. I Musici de Montréal's recording of Handel has since become a reference recording of the highest standard.
In December of 1998, the Conseil Québecois de la Musique gave two Opus Awards to the orchestra for Recording Event of the Year and Best Recording - contemporary music for a CD grouping works by Gorecki, Pärt and Schnittke. In 1999, I Musici de Montréal was awarded the Grand Prix by the Montreal Urban Community for their exceptional contribution to music presentation in and around Montreal.
In August 2001, BBC Music Magazine named as their CD of the Month I Musici de Montréal's 40th CD, a recording of Miaskovsky, Schnittke and Denisov, calling it a Russian Tour de Force. In April 2002, I Musici was nominated for another Canadian Juno Award as Best Classical Album of the Year, this after having won a Juno for their recording of Ginestera, Villa-Lobos and Evangelista.
Under the dynamic and visionary direction of Maestro Yuli Turovsky who also performs as cello soloist with the orchestra, I Musici de Montréal has performed in some of the greatest halls in the world: New York's Lincoln Center, the Gewandhaus in Leipzig, Germany, the Seiji Ozawa Hall in Tanglewood, the Tonhalle in Zürich, the Palais des Beaux-Arts in Brussel, the Kioi Hall in Tokyo and the Conservatoire de Musique in Luxemburg, among others. Public enthusiasm and critical acclaim underlining the precision, cohesion and virtuosity of their performance as well as the brilliant and distinctive sound of the orchestra confirm I Musici de Montréal's importance on the world's musical stage.
"The Incredible String Band", The Independent, London
" I Musici de Montréal is a decided virtuoso group", South China Morning Post, Hong-Kong
" Whiplash precision and tension", Stereo Review, New York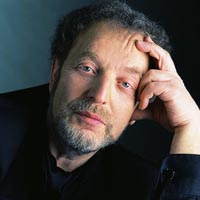 Yuli Turovsky
The life and work of Yuli Turovsky are interconnected by exceptional events. Born in Moscow, Yuli Turovsky's musical awakening began early on. By the age of 7, he was seriously invested in the study of the cello. He entered the celebrated Tchaikovsky Conservatory where he had the honour to study with the celebrated Galina Kozulupova and in 1969 received First Prize in the USSR Cello Competition. The following year he was among the laureates of the 22nd Prague Spring International Competition. His studies completed, he began the first of many tours around the world as a member of the celebrated Moscow Chamber Orchestra, under the direction of Rudolph Barchai.
After immigrating to Canada and establishing himself in Montreal, Yuli Turovsky continued his brilliant musical career as a soloist, as a member of the Turovsky Duo with his wife Eleonora and as a founding member of the Borodin Trio. He remained with the trio from its creation in 1977 until 1993.
The quality of his performances has made him an audience favourite. The symphony orchestras of Detroit, Montreal, Chicago, Athens, Jerusalem and Stockholm have welcomed him as a soloist and he has recorded with such companies as Melodya, CBS, SRC and Chandos, counting 82 CDs and phonographs to date. In 1983, Yuli Turovsky created I Musici de Montréal Chamber Orchestra, an ensemble of 15 strings with a repertoire that extends from the baroque to the contemporary. With over 100 concerts per year locally and throughout the world I Musici quickly became one of the most important orchestras in Canada.
Despite his formidable schedule, Yuli Turovsky continues to teach at the Faculté de musique of l'Université de Montréal where he has nurtured a generation of cellists. 2002 marked the 25th anniversary of musical life for Yuli Turovsky in Canada - a quarter-century of remarkable creativity that constitutes a special heritage and a unique source of inspiration.

"Electrifying cellist" The Chicago Tribune
"Turovsky, a man of high passion" The Gazette, Montreal
"He could make me happy just by playing scales !" The San Antonio Star

Tickets and Special Offers
Price: Adults $30, Students $15
Tickets:
NAC Box Office
Ticketmaster: 613.755.1111
Online: www.quebecscene.ca

At the door (1 hour before showtime)