Music
Louis Lortie, piano / Hélène Mercier, piano
Louis Lortie has been praised for the fresh perspective and individuality he brings to a broad spectrum of keyboard works. He has released over 30 recordings (two of them in collaboration with renowned fellow pianist Hélène Mercier), garnering unanimous critical praise, including a three-star rating and a rosette (awarded to extraordinarily favoured recordings) from the prestigious Penguin Guide. Don't miss these two great pianists together in concert.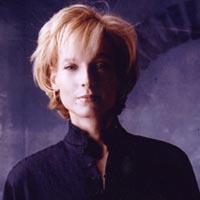 Hélène Mercier
Born in Montreal, Hélène Mercier starts her piano studies at the age of six and quickly wins recognition by getting first honours at the Quebec and Canadian Music Competitions in piano solo and piano-violin. She is also an award winner of the Prague International Chamber Music Competition.
At the age of fifteen, she enters the Music Academy of Vienna at the invitation of Professor Dieter Weber. She later studies at the Juilliard School in New York with Sasha Gorodnitski, after having been awarded a scholarship subsequent to her admissions audition. She then goes to France where she studies under Pierre Sancan of the Conservatoire National Supérieur de Paris, and with Germaine Mounier at the Ecole Normale de Musique. She also works with Maria Curcio, Stanislav Neuhaus, and in chamber music, with Gidon Kremer and Henryk Szeryng during summer sessions.
Hélène Mercier now lives in Paris, and participates frequently in prestigious festivals in France. In Europe and in North America, she regularly performs as soloist and chamber music player, and is also invited to play with several different European and North American orchestras.
With Louis Lortie, two recordings with Chandos featuring works of Ravel, Schubert and Mozart have gathered the most outstanding reviews across the world. The prestigious London magazine Gramophone ranked them as among the « TOP SIX » in their Quarterly Retrospect, and the Penguin Guide awarded them the highest distinctions: « The Rosette » and three stars.
Hélène Mercier is Chevalier de l'Ordre des Arts et des Lettres.

Louis Lortie
Canadian pianist Louis Lortie has been praised for the fresh perspective and individuality he brings to a deliberately broad spectrum of the keyboard canon. He studied in Montréal with Yvonne Hubert (a pupil of French pianist, Alfred Cortot), in Vienna with the Beethoven specialist Dieter Weber, and subsequently with Schnabel disciple Leon Fleisher, among others.
Mr. Lortie has performed the complete works of Ravel in London and Montréal for the BBC and CBC, and is also known for his interpretation of Chopin. Following a recital of Chopin's complet Etudes in London's Queen Elizabeth Hall, the Financial Times wrote :"Better Chopin playing than this is not to be heard, not anywhere." Mr. Lortie has performed a series devoted to the keyboard, chamber, and vocal music of Brahms and Schumann for the CBC. He often performs solo, chamber and concerto works by Thomas Ades, and is also celebrated for his interpretation of works by Beethoven.
Mr. Lortie has been regulartly involved with the Mozart Plus Festival in Montreal. Over several seasons Mr. Lortie plays the complete Mozart Piano Concertos in combination with conducting various symphonic works by other composers, with the OSM.
Tickets and Special Offers
Price: Adults $30, Students $15
Tickets:
NAC Box Office
Ticketmaster: 613.755.1111
Online: www.quebecscene.ca

At the door (1 hour before showtime)
Students tickets are half price for this event