Theatre
The Facts Behind the Helsinki Roccamatios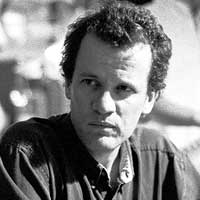 Infinitheatre ~ The Facts Behind the Helsinki Roccamatios
By Yann Martel
Directed by Bruce Smith
With Eric Goulem
Produced by Infinitheatre
Two friends. Two fates. Paul, 19, is dying. As a way of dealing with the unbearable, his friend makes up a story about the Roccamatio family of Helsinki, a fictional tale built around real events that marked the twentieth century. From the invention of the zipper to the Holocaust, this debut short story by Yann Martel – author of Life of Pi, winner of the 2002 Booker Prize – is a fascinating overview of the hopes and horrors of a century, suspended on the tenuous thread of a fatal diagnosis.
Presented in English.
* Post-show talkback with Yann Martel.
Yann Martel will read and discuss excerpts from The Facts Behind
the Helsinki Roccamatioson April 27 and 29.
Tickets and Special Offers
Price: Adults $20, Students $15
Tickets:
NAC Box Office
Ticketmaster: 613.755.1111
Online: www.quebecscene.ca
Arts Court reception desk

Arts Court Box Office 1 hour before showtime
Quebec Scene Discovery Package
Buy any three shows from this list and your fourth one is free.*
* The free selection must be of equal or lesser value than the lowest priced show.
Get 4 shows for as little as $30!