Music
Leonard Slatkin / Louis Lortie / NAC Orchestra

Powerful emotions fill American conductor Leonard Slatkin's first NACO concert since 1977. Tchaikovsky's darkly dramatic Pathétique presaged his own death (a suicide?), and Schumann penned his striking concerto as he descended into madness. Montreal-born pianist Louis Lortie, a leading light on the international concert stage, will play the Schumann.
BARBER First Essay for Orchestra
SCHUMANN Piano Concerto
TCHAIKOVSKY Symphony No. 6, "Pathétique"
Leonard Slatkin, conductor
Louis Lortie, piano
BOSTONIAN BRAVO SERIES
Leonard Slatkin
Internationally recognized American conductor Leonard Slatkin is Music Director of the National Symphony Orchestra, Principal Guest Conductor of the Royal Philharmonic Orchestra and Principal Guest Conductor of the Los Angeles Philharmonic at the Hollywood Bowl. His performances throughout North America, Europe and the Far East have been distinguished by imaginative programming and highly praised interpretations of both the standard and contemporary symphonic repertoire. Additionally, he is well-known for his arts advocacy work on behalf of music education.
Mr. Slatkin has received many honours and awards, including the 2003 National Medal of Arts (the highest award given to artists by the United States Government), the Chavalier of the Legion of Honor, ASCAP awards with both the National and Saint Louis Symphonies, an honorary doctorate from his alma mater The Juilliard School, the Lifetime Achievement Award at the DC Mayor's Arts Awards, and the prestigious Declaration of Honor in Silver from the Austrian ambassador to the United States for outstanding contributions to cultural relations.
Born in Los Angeles to a distinguished musical family, his parents were the conductor-violinist Felix Slatkin and cellist Eleanor Aller, founding members of the famed Hollywood String Quartet, Mr. Slatkin began his musical studies on the violin and piano before turning to conducting. He is married to soprano Linda Hohenfeld, and they have one son, Daniel.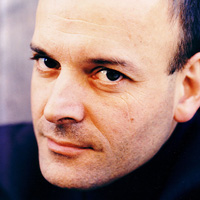 Louis Lortie, piano
Canadian pianist Louis Lortie has been praised for the fresh perspective and individuality he brings to a deliberately broad spectrum of the keyboard canon. He studied in Montréal with Yvonne Hubert (a pupil of French pianist, Alfred Cortot), in Vienna with the Beethoven specialist Dieter Weber, and subsequently with Schnabel disciple Leon Fleisher, among others.
Mr. Lortie has performed the complete works of Ravel in London and Montréal for the BBC and CBC, and is also known for his interpretation of Chopin. Following a recital of Chopin's complet Etudes in London's Queen Elizabeth Hall, the Financial Times wrote :"Better Chopin playing than this is not to be heard, not anywhere." Mr. Lortie has performed a series devoted to the keyboard, chamber, and vocal music of Brahms and Schumann for the CBC. He often performs solo, chamber and concerto works by Thomas Ades, and is also celebrated for his interpretation of works by Beethoven.
Mr. Lortie has been regulartly involved with the Mozart Plus Festival in Montreal. Over several seasons Mr. Lortie plays the complete Mozart Piano Concertos in combination with conducting various symphonic works by other composers, with the OSM.

National Arts Centre Orchestra
The NAC Orchestra was founded in 1969 as the resident orchestra of the newly opened National Arts Centre in Ottawa, with Jean-Marie Beaudet as Music Director and Mario Bernardi as founding conductor and (from 1971) Music Director until 1982. He was succeeded by Franco Mannino (1982 to 1987), Gabriel Chmura (1987 to 1990), and Trevor Pinnock (1991-1997). In April 1998, Pinchas Zukerman was named Music Director of the NAC Orchestra.
In addition to a full series of subscription concerts at the National Arts Centre each season, the Orchestra undertakes tours to regions throughout Canada and around the world. Since the arrival of Pinchas Zukerman, education has been an extremely important component of these tours. He has led the Orchestra on tours within Canada in 1999, 2002, 2004 and 2005; to Europe and Israel in 2000; and to the United States and Mexico in 2003, with educational activities ranging from master classes and question-and-answer sessions to sectional rehearsals with youth and community orchestras and student matinees. Teacher Resource Kits have been developed for distribution to elementary schools in the regions toured and across Canada, and the public has been able to follow each tour through fully interactive websites which are now archived on the NAC's Performing Arts Website at www.artsalive.ca. The Orchestra's tour of Alberta and Saskatchewan in November 2005 included over 95 education events.
In 1999 Pinchas Zukerman initiated the NAC Young Artists Programme, which is now part of the NAC Summer Music Institute (SMI) which includes the Conductors Programme founded in 2001, and the Young Composers Programme founded in 2003. The 2006 SMI assembled over 80 talented musicians chosen by audition from Canada and around the world to study with an international faculty headed by Zukerman. Other Orchestra education activities at home include Musicians in the Schools, student matinees and open rehearsals, and master classes. Since the arrival of Pinchas Zukerman, the Orchestra has been exploring education through long-distance broadband videoconferencing, and increased use of the Internet.
Tickets and Special Offers
Price: $16.32, $36.14, $65.86, $79.72
Tickets:
NAC Box Office
Ticketmaster: 613.755.1111
Online: www.quebecscene.ca
Groups of 20+ receive great discounts! For more information contact grp@nac-cna.ca